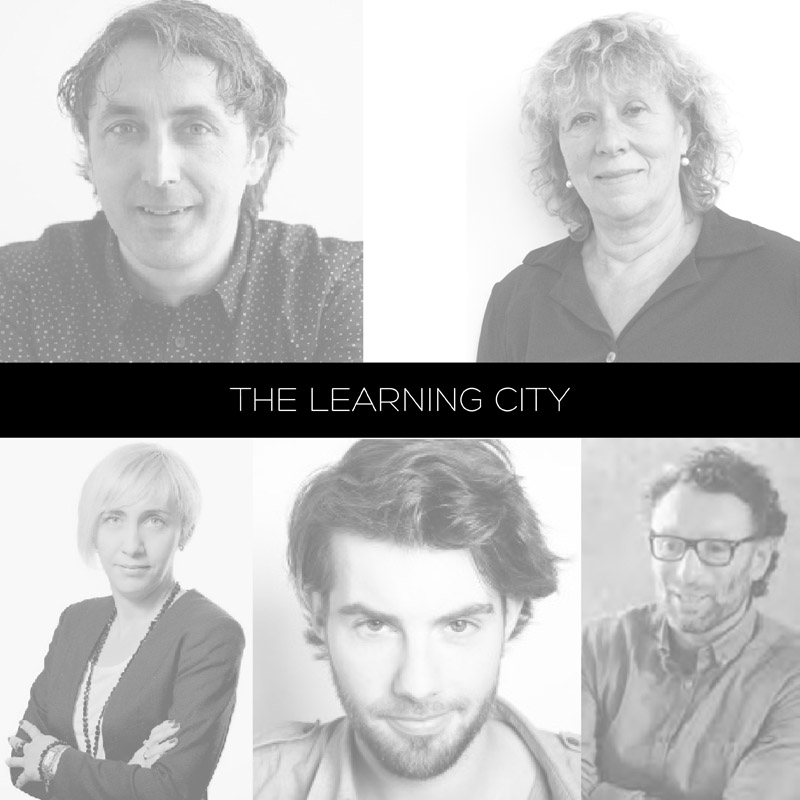 Casus Urban Playscapes Sarajevo, Studio Rađenović and Grad XXI Stoljeća, AF Sarajevo, Department for Urbanism and Planning
"Unavailability of the contemporary city to kids is at the same time unavailability of the city to all citizens." Aldo van Eyck (1962.)
After the last war in Sarajevo, improving space between buildings and public space has multiple interpretations. Initiating urban activity increases the quality of housing and helps local initiatives, which ultimately improves relations between neighbors.
Twenty years after the war, situation hasn't yet improved, and in some local communities it's even worse than before the war. The weakest and the smallest among us (children) are ultimately paying the highest price for it. There are zero organized play spaces and playgrounds where children and youngsters can play and hang around. Cars as status symbols are getting most of the city planning attention, and are provided with the most prominent places in the city. It's unrealistic to expect ban on any car usage in the city but it is possible to create optimal and functional parking solutions, and accordingly adjust traffic circulation.
After the collapse of previous political system, Sarajevo has entered into a transition period, where the 'weakest' social groups are being affected the most. The middle class barely exists, the upper class is the riches and at the same time the smallest of all social groups, while the largest group is made out of the poorest individuals including elderly people with next to nothing pensions. That being said, the poorest are the ones who use public spaces the most. This type of public space is becoming more and more scarce and occupied by cars and more buildings. The government pays more attention to economic and national (religious) interests, making the city a fertile ground for foreign investment that is used for building unnecessary shopping malls and other commercial buildings. This is becoming a trend where commercial centers use children as magnets for better business, introducing more closed playgrounds making them elitist, which means only children with financial background can use them.
The main goal of the workshop is to develop a number of possible strategies that can be used to encourage interventions on city level, which will improve public spaces. This strategy should open up new possibilities and show citizens possible life improving solutions. With that said, workshop will be a collaboration between local architects and experts from the Netherlands and Sarajevo. Besides knowledge, the Dutch tradition and experience in this field should help Sarajevo architecture students understand more about this topic. Collaboration between local community and the city (experts and designers from Municipality of Amsterdam, Rotterdam and Sarajevo) is something that can contribute to quality solutions and ideas.
Studio Rađenović is already collaborating with Studio Zec, Filter Architecture and Studio Non-Stop, and all have good contacts with platform LIFT which is currently working on creating common grounds to include local communities in creating their own projects. Close collaboration has been made with the Department of Urbanism and Planning at Architecture School of University of Sarajevo which is also participating in the workshop.
Workshop: PlayTime
Panel discussion The Learning City will use the results of the PlayTime Workshop to initiate discussion based on following topics:
- privatization of public space in the city
- social cohesion in the city
- the importance of availability of public spaces to children
- public space as space for education
Moderator: Saša Rađenović
Participants:
NL – Yttje Feddes, Gert-Jan Wisse, Elger Blitz, Naomi Felder, Municipality of Rotterdam, Joke Klumpers, Albert ven Eer, Municipality of Amsterdam, Casper van Calsteren.
SA – Nasiha Pozder, Katarina Bošnjak, Aida Botonjić students (Grad XXI Stoljeća), Studio Non-Stop, Studio Zec, Filter Architecture, Zavod za planiranje KS, Nataša Pelja Tabori, Općina Novi Grad, Barbara Aneta Čičković